Accuracy. Integrity. Personal Service.
These are the principles I've built my business on.
If you're in need of tax preparation services, please give me a call. It would be a pleasure to apply my experience to your specific situation.
Jennifer Hoskinson, CPA, MBA, EA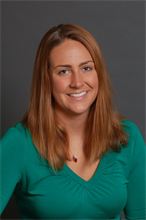 Specializes in tax services for corporations, small businesses, sole proprietors and individuals.
Email:

Jennifer@NorthTahoeTaxService.com
Location: 40165 Truckee Airport Rd #302, Truckee
Master of Business Administration - Finance
California State University, Sacramento
Bachelor of Arts - Business Economics & Accounting

University of California, Santa Barbara